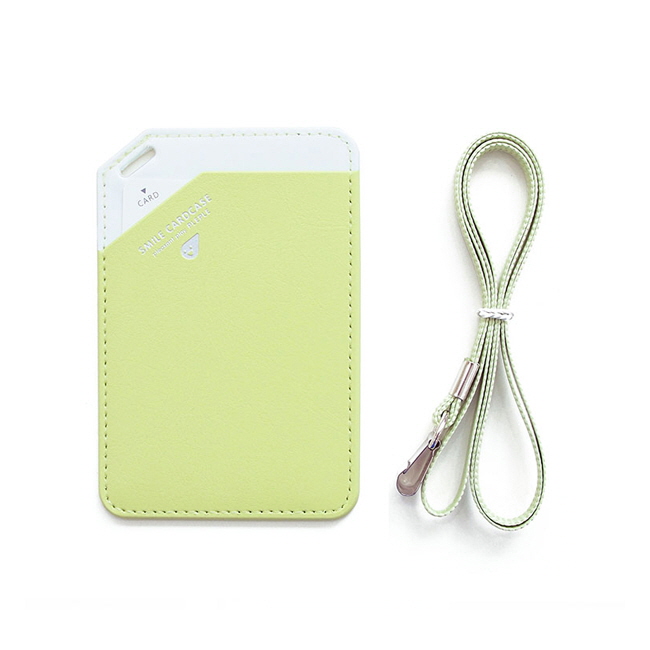 Smile Cardcase_apple lime
PRICE
\ 8,800
SIZE
105 x 70 (mm)
GROSS WEIGHT
35g
MATERIAL
DS, PVC, METAL
OPTION
APPLE LIME
DESCRIPTION
화사한 색상과 착용감 좋은 끈, 가벼운 무게가 특징입니다. 양면에 카드 또는 지폐를 접어 넣을 수 있는 공간이 있습니다.
A necklace card case. You can take your card on the front side and put some money on the back side.